EARTH WISDOM SCHOOL WOMEN'S GROUP
"And we are put on earth a little space, that we may learn to bear the beams of love. " ~ William Blake
The Spiritual Path continues to be the road less travelled, a true Hero's Journey, and is still greatly misunderstood. It has nothing to do with yoga or meditation or any of the outer trappings, but is a deeply personal and challenging path that is worth every moment you walk it.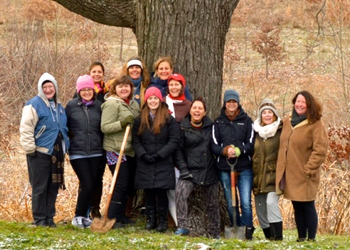 You can learn to walk this path with the courage of a warrior, the dignity and power of a sovereign being, and the joy of one whose life is fueled by LOVE.
This 6-month course has been created to meet the need of awakening women who know they are called to a greater purpose and more joy. Purpose and joy come hand in hand, as you embrace this path of transformation.
Participants will learn:
How to focus intention to create what you desire
How to embrace challenges as exactly what you need to evolve
How to ascend the mountain of your life step by conscious step
This first series of classes will be divided into 3 parts:
Claiming And Aligning With Our True Desire (April 25, May 23)
Dealing With The Illusions of Doubt, Fear and Lack (June 27 July 25)
Raising Our Vibration To Match Our Dreams (Aug. 22, Sept. 26)
Where: (Del Ray) Alexandria, from 7-9:15 PM. 41 W. Del Ray Ave. Alexandria, Va 22301
Cost: $95 per session. If you pay all in full at once, cost is $500.
If your interested in joining our next group, please click the button below and I'll be in touch!
***Your agreement to attend this group is a promise to attend and pay for all sessions. If you must miss one session, you will be asked to pay $65 for the missed session, and the full amount for missed sessions after that. The reason for this is to emphasize the commitment that is required to do this work in a world where the attention of most people is scattered to the winds.    
The next series of classes will begin in Fall, 2017. If you are interested or would like to be put on the waiting list, please get in touch.