You can feel how it is time for change. A shift. Transformation.
It may be in your relationship, your work life, regarding health, wealth, or all of the above. For some of you, there is an ache in your heart that just won't go away, and a longing to connect more deeply to what your Soul wants for you.
You don't have clarity yet, and some of you are paralyzed, others reacting all over the place. That is just your survival self, and you want to make decisions from your wisest self.
Congratulations. You are wise enough to know that guidance at this time could help you to stop struggling, and to move forward with ease and grace. The purpose of this session is to clarity your vision and help you make a decision about the next important step.
Begin here by filling out the form in its entirety. It will take only a few minutes and will already help you begin to have clarity.
It is only for my eyes, and will help me know you and what you desire better.
I look forward to connecting.
Remember to be brave, joyful and kind!
With love,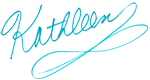 Please fill out the form below in its entirety!