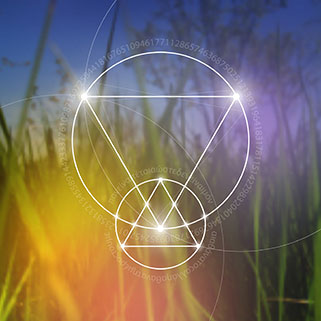 "If you want to awaken all of humanity, then awaken all of yourself. If you want to eliminate the suffering in the world, then eliminate all that is dark and negative in yourself. Truly, the greatest gift you have to give is that of your own self-transformation." Lao Tzu
Maybe you are facing the great unknown that comes with change. You have decisions to make that you do not yet have the clarity to make with full integrity.  You may be putting off dealing with something really important because you cannot envision a solution.
We all go through times when there seems to be a fog over the entire landscape of our lives.  This is a time when the breakdowns can become breakthroughs, depending upon how well we are able to surrender attachments and allow something more powerful than the fear-based ego to take over. 
Maybe it is divorce, job transition, an outer loss or an existential malaise that has come over you, and you find yourself wanting a new life.  You may have so many emotions at this time, or be so overwhelmed that you have shut them down.
Individual therapy is a sacred container for the soul, and when seen in that light, can help a person make great strides toward their own sovereignty. 
Biofield Tuning
is a powerful addition to my work, which is having some incredible result as its own form of therapy, or combined with psychotherapy.   Biofield Tuning is a totally unique non-medical therapeutic method that uses sound waves produced by tuning forks in the biomagnetic field around the body.   The results are powerful and manifest on the physical, emotional and spiritual levels.  The sessions can be done from a distance, which allows me to work with clients all over the world. 
Here are a few statements from clients: 
"I felt a kind of calm after the session, as though some of the longing and angst has left me.  Feeling a little more space inside, and able to experience gratitude and feeling connection to Spirit."  Megan
"I felt a lightness in my body and clarity in my thinking.  Almost like I don't struggle for the answers and overthink so much."  Lindsay
"I feel much lighter toward myself and my husband.  I actually felt forgiveness for my mother for the first time."  Laurie
Perhaps you don't need therapy at this time, and yet you need support.  You may be an entrepreneur struggling with lack of focus, not sure of your message, or trapped in a mindset of scarcity.  Maybe you've tried one program after the other, and realize that there is something inside that keeps stopping you from stepping into your power.
It is far from time to give up. For those of you who have already heard and responded to your soul's deepest calling to awaken, you may have realized that you need a teacher who will not just give you the answer, but help you become liberated from your own unconscious patterning in order to actualize the most enlightened expression of who you are.
Whether you need therapy or coaching, you need a guide who is accessible, transparent and has weathered a few "dark nights of the soul" to become humbled by the human experience—someone who knows the terrain and can help you discover the gifts hidden in your struggles.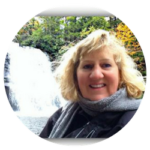 Heidi DuPree, RN, healer
Award-winning author and Energy Healing Therapist/Coach
I can honestly say that Kathleen has been the most influential person of my life. With deep compassion, she has guided me through some difficult issues that became the doorway for a complete shift in consciousness.
Through my work with Kathleen, I have awakened to my inner gifts, connected with my purpose and work in the world, and experienced transformative changes in every aspect of my life and relationships. Feel free to contact me if you would like to discuss working with Kathleen.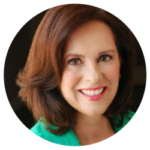 Jennifer Whitcomb
The Trillium Group

Kathleen has helped me gain awareness, discernment, and clarity in all of my relationships and is a compassionate wisdom partner.
She is masterful at helping you gain perspective towards achieving healthy relationships and your overall well-being.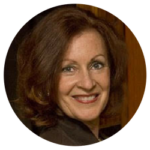 Katherine Crawford
Catalyst for Change In Your Health and Your Wealth
Within minutes of Kathleen working with me, through inquiry, a major unconscious sabotage pattern of 'having to stay invisible' surfaced. That alone has been HUGE for me. Also, the emphasis on opening the portal to abundant profit has turned everything around. Now I have a system in place, am clear about my message to the world, and am clear about my message to myself, that 'it is time to get my cash flowing'. 
Kathleen's laser mentoring touched deeply into my family history of parents living through the depression era and how I carry the belief that I would have to work much harder and still not have much. I am more committed than ever to releasing that belief every time it surfaces to create hardship.
I chose to work with Kathleen during a hard time in my life when self-doubt, depression, anger, and fear were my constant companions and I had lost connection to my higher self. While brushes with these phenomena still occur, they no longer hold me prisoner, as they once did. Kathleen's ability to quickly get to the heart of the issue through powerful and caring questioning helps me gain critical insights from each situation I am facing. What I appreciate most about Kathleen is her willingness to be fully present with me in my journey. She holds nothing back and has always told me the truth, even if I did not want to hear it.
I highly recommend Kathleen to anyone who is willing to give a 100% effort to their growth and development, as they will get a 100% effort from Kathleen in return. F.J.
I was referred to Kathleen and thankfully so. I had discovered my spouse was having an affair and wanted out. I had no idea how to deal with the feelings I was experiencing and I was barely functioning. Prior to finding Kathleen I had tried 2 other counselors who seemed to think their role was to listen. I have friends who are great listeners. I was looking for tools to help me through this very tough time.
Kathleen provided me with the tools to deal with my "unknown". She is interactive – she listens, asks questions, reflects back what she is hearing and teaches. She has helped me find my center (and sanity), courage and self-respect. I have become stronger and able to make the tough decision to divorce and go it alone after a 25+ year marriage. She is a fabulous guide and has helped me to help my children through this tough situation as well.
Kathleen is extremely professional and knowledgeable as well as loving, approachable and understanding. S.S.
Donna Fess
Entrepreneur
When I first began working with Kathleen, I was experiencing a great deal of indecision regarding my career path, and couldn't figure out why I felt so stuck. She quickly uncovered what was truly causing my pain, which had to do with the addiction of loved ones. I was both frustrated and depressed until I realized that I could not fix them and that I could only focus on me. As a result, I have been able to be happy and more focused on my career path in spite of their struggles. My motivation has returned and I feel once again encouraged to be successful in my career decisions."
The Earth Wisdom School Newsletter: